Aspire has released the Spryte starter kit. The compact all-in-one device has an adjustable torque, a maximum power of 12 watts and a built-in battery of 650 mAh.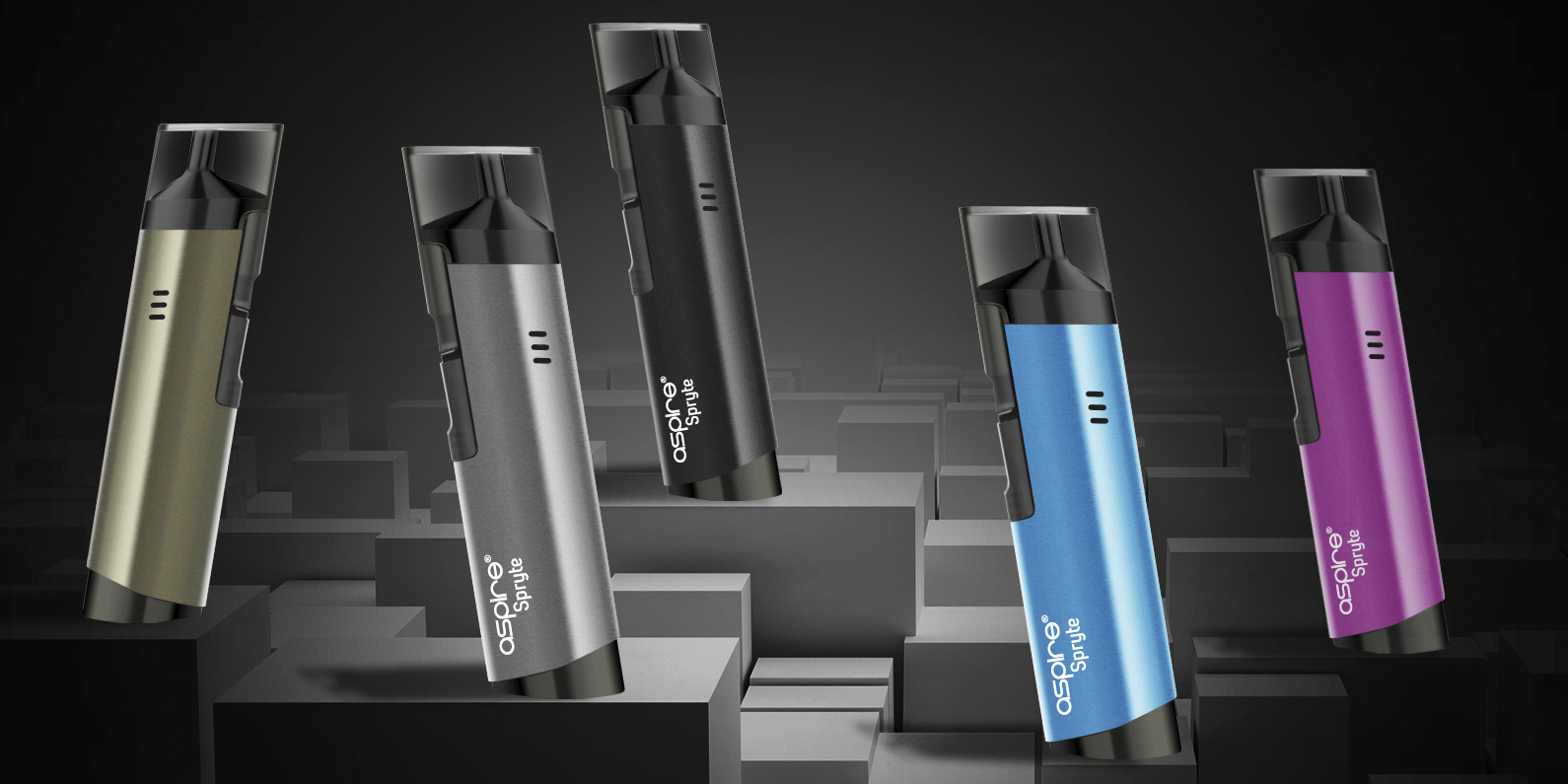 Aspire introduced the Spryte AIO Starter Kit on Instagram . The miniature device was made in an elongated, oblique form, in five colors. The top provided with a transparent hygienic cap, if necessary, it can be attached to the bottom. On the front side, there is a fire button and a small slot for controlling the fluid in the cartridge. Side mounted three holes blowing. The bottom is supplemented with a USB port.
The removable cartridge works with standard and salt evaporators of the BVC line with resistance of 1.8 and 1.2 Ohms, respectively. The volume of the tank is 3.5 ml in the usual configuration and 2 ml in the TPD version. At the bottom of the tank there is a filling hole with a silicone plug and a tightening adjustment ring. The device accelerates to 12 watts, powered by a built-in 650 mAh battery. Charging via USB-port current up to 1A.
The package includes two evaporators, a set of oringov, a spare plug, a USB port and instructions.
Key Features :
Size – 108 by 26 by 26 mm

Built-in 650 mAh battery

Tank capacity – 3.5 / 2 ml

Maximum power – 12 watts

Adjustable airflow
Now It's Available :
Aspire Spryte Aio Pod Starter Kit
Hot Sale Recommendation: